This is my first attempt for building an Articulate Engage Community Interaction with the Engage SDK. This was originally built with version 1.2 of the SDK but later converted to version 1.3 which now includes support for inserting .mp4 media file types. Here is a working preview for the interaction thumbnail shown below:
Carousel v1.0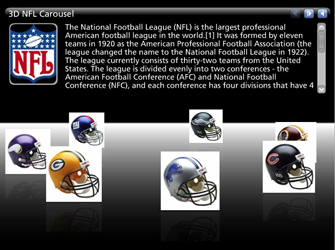 Requiremnets:
Flash Player 8 or higher
Engage '09
You can download this new interaction from here.